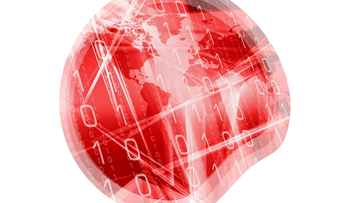 The Cybersecurity and Infrastructure Security Agency (CISA) has issued an emergency directive regarding vulnerabilities in VMware products.  
 
On Wednesday May 18th, VMware released an update for two identified vulnerabilities affecting the following products: VMware Workspace ONE Access (Access), VMware Identity Manager (vIDM), VMware vRealize Automation (vRA), VMware Cloud Foundation, and vRealize Suite Lifecycle Manager. 


According to their directive, CISA expects threat actors to quickly develop a capability to exploit these newly released vulnerabilities in the impacted VMware products. Exploiting these vulnerabilities permits attackers to trigger a server-side template injection that may result in remote code execution, escalate privileges to 'root' and obtain administrative access without the need to authenticate. 
 
Additionally, this already happened with prior vulnerabilities in VMware software in April. According to CISA, this occurred through the reverse engineering of updates the company made that month to exploit instances of the products that went unpatched within 48 hours. "These vulnerabilities pose an unacceptable risk to federal network security," said CISA Director Jen Easterly. "CISA has issued this Emergency Directive to ensure that federal civilian agencies take urgent action to protect their networks. We also strongly urge every organization – large and small – to follow the federal government's lead and take similar steps to safeguard their networks." 


Required Actions
All Federal Civilian Executive Branch agencies must complete the following actions: 
By 5:00 PM EDT on Monday, May 23, 2022: 
Enumerate all instances of impacted VMware products [VMware Workspace ONE Access (Access), VMware Identity Manager (

vIDM

), VMware

vRealize

Automation (

vRA

), VMware Cloud Foundation, and

vRealize

Suite Lifecycle Manager] on agency networks.

 




 

 

For all instances of impacted VMware products enumerated in the required action (1) above:

Deploy updates per VMware Security Advisory VMSA-2022-0014 available here 

https://www.vmware.com/security/advisories/VMSA-2022-0014.html

.

 




OR

 Remove from the agency network until update can be applied.
Where

updates are not available due to products being unsupported by the vendor (e.g., end of service, end of life), unsupported products must be immediately removed from agency networks.

Additionally, for all instances of impacted VMware products that are accessible from the internet:

Assume compromise, immediately disconnect from the production network, and conduct threat hunt activities as outlined in CISA CSA available here: 

www.cisa.gov/uscert/ncas/alerts/aa22-138b

 
Agencies may reconnect these products to their networks only after threat hunt activities are complete with no anomalies detected and updates are applied. 
By 12:00 PM EDT on Tuesday, May 24, 2022: 
4. Report status of all instances enumerated in Required Action 1 into Cyberscope using this template. 
How ISEC7 Can Help
Contact
(C) Rémi Frédéric Keusseyan, Global Head of Training, ISEC7 Group