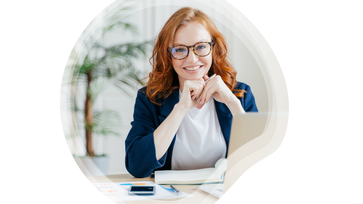 Secure and protect your users and devices, even BYOD laptops and smartphones, with a solution that's focused on earning trust across any endpoint and continuously validating that trust at every event or transaction.
AI-Enabled Security Across All Endpoints
Is your organization equipped with the tools to empower your employees, no matter where they're working?  In a situation where employees may be unable to report to the office, it's essential that they still have secure access to the data and apps they need, whether they use corporate or personal owned devices. 
The BlackBerry® Cyber Suite provides complete security, effectively preventing breaches and safeguarding against sophisticated threats with advanced AI. It provides a total Zero Trust solution with coverage across the full spectrum of devices, ownership models, network, apps and people. It continuously authenticates users and dynamically adapts security policies to deliver a Zero Touch experience that improves security with no user interruption.
The BlackBerry Cyber Suite is a comprehensive unified endpoint security (UES) solution. It provides complete prevent, detect, and respond cybersecurity to enterprises of any size in any industry. If customers need the extra security layer of unified endpoint management (UEM), Blackberry Cyber Suite natively integrates with BlackBerry UEM, or works alongside any UEM solution from other vendors.
Contact
Copyright & Source: http://bit.ly/blog-210415_source
---