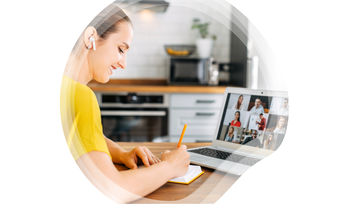 Check out the newest addition in SphereShield - the Webex Governance & Retention by AGAT.
The update combines 3 modules that aim to increase governance and compliance capabilities:
Data Retention Policies
Space Management
Governance Policies
Data Retention Policies
Compliance and internal regulations need data retention policies. Those usually indicate that after a certain number of days, data need to be fully erased. Policies like GDPR require data retention policies.
Data retention minimizes the risk of a breach or compliance events as less data is exposed into the cloud. AGAT´s engine allows users to freely configure retention policies based on different parameters such as:
Tags (set in the space management)
Active Directory Groups
Last activity date. For example, spaces that have been inactive for the last 30 days.
Scope - whether a Space contains external users.
Classification
Space Management
Until now, there hasn't been a way of providing clear and complete insights of all the spaces in the company, their members, their last activity and whether they contain external users. Other information such as the users, group membership and external users is critical to handling both compliance and security risks. That information can be vital in order to preserve order and prevent security breaches by allowing external users into the incorrect spaces.

One of the most powerful tools that the space management provides is the capability to search spaces by a wide range of parameters, such as:
Title
Tags
Active Directory groups
Scope(internal/ External)
Specific external domain members
Type (Space / Direct message)
Last activity period
Space webex classification
Governance Policies
Governance Policies has the goal to provide a superior level of order and structure to the existing platform and avoid data cluttering. The Governance module allows to configure who is allowed to create spaces, who is allowed to add members, who is allowed to become a moderator and even set a moderator automatically.
See it in action:
Contact
Source: https://bit.ly/blog-210719_source
---