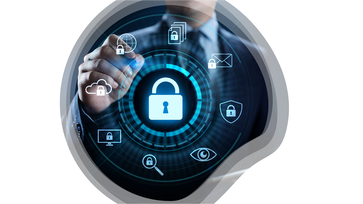 Cybercriminals see in the workforce's mobile usages an opportunity to access and steal valuable corporate data.
To prevent data breach from mobile, Pradeo's Mobile Threat Defense is a mobile security app that neutralizes mobile threats before they do harm. Deploy it in a few clicks on your mobile fleet to ensure the safety of your most valuable data.
ISEC7 in partnership with Pradeo, brings you the best-in-class Mobile Threat Defense services.
During this webinar, Matt Townend, Sales Director at ISEC7 and Xenia Tews, Business Developer at Pradeo will present you:
Ready-to-use mobile application
Easy deployment
Automatic threat mitigation
Corporate and personnal data protection
Suitable for all configurations (Android Enterprise, iOS…)
Integrated with Samsung Knox Manage, VMware Workspace ONE, Microsoft Intune, MobileIron, Blackberry UEM, IBM MaaS360 and SOTI
When?
The webcast takes place on July, 7th 2021 at 10 a.m.
Registration
Contact
(C) Rémi Frédéric Keusseyan, Global Head of Training, ISEC7 Group