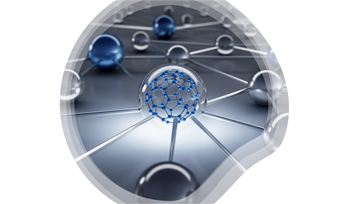 ISEC7 SPHERE is constantly evolving around the needs of our customers, and we are proud to announce the exciting new features available in version 20.2.0. New core features include extending support for Mobile Threat Defense (MTD) systems, folding security into digital mobility system management and monitoring. Additionally, users can look forward to greater cost-savings through asset tracking and lifecycle management of devices. We are also extending support for Internet of Things (IoT) devices. Keep reading to learn more about ISEC7 SPHERE v20.2.0 has to offer. 
What is ISEC7 SPHERE?
ISEC7 SPHERE is a holistic Digital Workplace & Mobile Service Management and Monitoring solution to cover all aspects of daily operations within your mobile infrastructure and quickly identify and resolve issues — from one web-based, central console. 
With centralized real-time control, ISEC7 SPHERE streamlines the administration of even the most complex infrastructure, regardless of the diversity of UEM systems, servers, networks, and applications — with support for over 200,000 endpoints.

With only one system to manage, issues are identified and resolved faster, requiring less IT staff with significant impact on the operational cost. 
Additionally, earlier detection of points of failure reduces the cost of downtime and increases productivity; via the solution dashboard and dynamic infrastructure network view, IT administrators and help desk staff get real-time updates about the mobile infrastructure.
The system can monitor over 1,000 parameters and flags potential issues before they impact the users. Customizable proactive alerts are sent to assigned IT staff who can resolve issues before they turn into outages.  
New features in 20.2.0
Your Security Posture
As we move towards returning to the office or hybrid work environment, what we have learned in the last year is that your security posture is paramount to ensure that all your data is safe and your ecosystem is secured. The team at ISEC7 has been collaborating with Mobile Threat Defense (MTD), Endpoint Detection and Response (EDR), and OEMs on integrating their dataset into SPHERE, providing a holistic view and managed security products.

ISEC7 SPHERE now manages and monitors BlackBerry's machine learning EDR, providing insights into the security posture of the device and user.  
ISEC7 SPHERE monitors and reports on policy changes and violations, allowing for real-time alerting.  
ISEC7 SPHERE also monitors the status of the BlackBerry Cylance servers and the on-prem host (if applicable). 
Zimperium 
ISEC7 SPHERE user and endpoint monitoring now includes Zimperium Device Risk.
ISEC7 SPHERE also monitors the status of the BlackBerry Cylance servers and the on-prem host (if applicable).
Microsoft 365 
Security Score monitoring is a representation of your organization's security posture. In addition to the overall score, a list with all detailed scores and their implementation status is provided. 


Lifecycle Management
Most UEM solutions already allow companies to have a view of their mobile users and devices. However, as we know, many users employ multiple devices at the same time (phone, tablet, desktop computer, etc.) and change them frequently, either for a new one or simply reusing a shared phone (e.g., testing or training), making it easy to lose track of who is using which device at any given time. Additionally, there is another key part of any mobile deployment which is often overlooked and not monitored/supervised properly: the SIM card. Whether physical or virtual (eSIM), SIM cards are required for our mobile devices to connect and authenticate with a wireless provider and allow us to exchange data (and voice) over a 3G, 4G, or newer 5G network. 
In this release, we now treat SIM cards like an asset so we can track which SIM card (physical or virtual) has been used on which devices, by which users, and when. This is yet another major step in creating a full Lifecycle Management with ISEC7 SPHERE software. 
Track SIM cards, physical or virtual, just like any other asset (e.g., users and devices) so you know which user(s) they have been used by and on which device(s) through their whole lifetime 
Add custom attributes for devices and SIM cards, for example, telecom contract data or specific identifiers from other 3rd party solutions; can be set manually or via bulk import 
SIM card information (ICCID) can now also be retrieved from Microsoft 365 devices.
Extension of Microsoft 365 Monitoring
More and more customers are making the decision to move their current infrastructure to the cloud, either partially in a hybrid form (combining on-prem and cloud-based) or completely in effort to reduce TCO and downtime, as well as improve and simplify access to corporate services and data. For those who choose to go with the Microsoft 365 solution, we noticed many of them end up picking their UEM solution, Endpoint Manager (formerly Intune), as their new management solution of choice for several reasons: integration, unification of services and management consoles, and pricing, among others. Therefore we at ISEC7 are putting the focus on bringing as many features as possible, both for migration (from main UEM vendors), management, and monitoring as requested by our customers. For the latter part, monitoring and supervision, we added several features in that release: 
Monitor all default Microsoft 365 web services like Graph API and Service Communication API, administration portals like Azure Portal and Endpoint Manager, as well as Security Center to ensure availability; other custom endpoints can also be defined. 
Monitor Apple MDM certificate (mandatory for Apple device management) to ensure you never forget to renew it every year. 
Service monitoring severity narrows the focus on critical notifications related to actual service downtime for the end-users, leaving all others silent when decided convenient.
Internet of Things (IoT)
While our previous version already supported IoT devices, for example the Smart Button, using LoRaWAN communication technology, and connecting to the cloud over the global The Things Network (TTN), current integration has been extended to also support ChirpStack LoRaWAN Network Server stack and LoRa gateways, used for local on-premises deployments. 
We are pleased to introduce the latest features available in version 20.2.0 of ISEC7 SPHERE, further shaping and improving efficiency in your digital landscape while reducing the cost of ownership and downtime. We would be happy to answer any questions you may have about ISEC7 SPHERE and implementing this invaluable solution for your organization. Please feel free to contact us if you have any questions or would like a demonstration. 

Contact
(C) Rémi Frédéric Keusseyan, Global Head of Training, ISEC7 Group