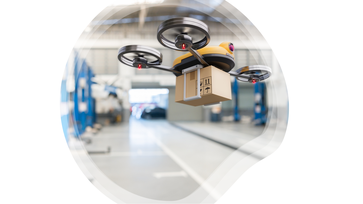 Continuing our exploration of the Internet of Things (IoT) ecosystem, we will now move from discussing short range communications to long range communications – where longer distances must be covered, from dense urban areas to isolated rural areas, and an increased number of devices can be static but also in-motion.
Low Power Wide Area Network (LPWAN) is a type of wide-area network wireless communication designed to allow long-range communications that can be used to connect low-power IoT devices onto either a private or commercial wireless network or a third-party cloud-based infrastructure. 
When it comes to connecting IOT devices for long range communications, we can distinguish between two primary technologies: Non-cellular and cellular. 

1. Non-Cellular Networks
1.1 LoRa/LoRaWAN
Long Range (LoRa) is a non-cellular, unlicensed radio technology used to deploy private/public LPWAN networks. LoRa refers to the modulation technique (physical layer), while LoRaWAN is one of several protocols used to manage network communications (network layer). Devices require a LPWAN gateway to communicate. 
1.2 Sigfox
Sigfox is a global public wireless network available in more than 70 countries, allowing the deployment of IoT devices without the need to build complex private LPWAN infrastructures. Devices require a compatible radio module (not compatible with LoRa) and a subscription plan, but do not require a gateway to communicate. 
2. Cellular Networks
With 5G networks and 5G technology becoming more and more prevalent, the legacy 3G/4G networks starting to be phased out in most countries as we speak. New mobile technologies, also referred to as Mobile IoT, have been developed to address the specific needs of IoT and offer global connectivity: NB-IoT and LTE-M. 
2.1 Narrowband Internet of Things (NB-IoT)
NB-IOT is a LPWAN radio technology deployed over mobile networks, offering great indoor coverage for a high number of devices, using low-cost radio modules and ensuring long battery life. It is especially suited for areas where GSM is the standard cellular technology (Europe, Asia). 4G/LTE coverage is poorer and/or only a small amount of data needs to be sent over. It is recommended for static devices and does not require the use of a gateway for them to communicate with their back-end server. 

2.2 Long Time Evolution for Machines (LTE-M)
 LTE-M is another LPWAN radio technology reusing existing 4G/LTE infrastructures, offering high transmission rates (up to 1Mbps) with a low latency as well as voice transmission capacity (using VoLTE). It is especially recommended for mission-critical applications where "real-time" data transfer is required, such as automation (e.g., self-driving cars). LTE-M is a better alternative for moving devices, as no data transmission is lost while in-motion, as well as roaming devices, as subscriptions can be purchased with wireless operators like for smartphone. 
Conclusion
In some cases, IoT devices might even use a combination of several technologies, like the BlackBerry Radar asset tracking device. It uses a 2G/3G/4G modem on one hand to connect globally, while static or in motion, anywhere in the world, and to send data back to its application server; but on the other hand, BlackBerry Radar also has an embedded LoRaWAN gateway to connect locally attached devices (e.g., door sensors, humidity/temperature sensors, etc.) and forward their data back to their application servers.

When it comes to IoT communications, there is no "one size fits all" solution. However, you can select technology that covers most of your use-cases. At times you may be operating two IoT networks to cover all your use-cases and an IoT aggregator like ISEC7 SPHERE IoT can help. Please feel free to contact us if you have any questions or would like assistance in reviewing your IoT communications options. 
Contact
(C) Rémi Frédéric Keusseyan, Global Head of Training, ISEC7 Group