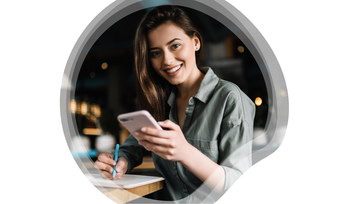 In VMware Workspace ONE UEM Console version 2102, we're excited to debut support for Android Enterprise native check-in check-out, a key feature that brings another approach to shared devices.
Throughout our video series on Android management with Workspace ONE, we've discussed the many capabilities of Android Enterprise and the business use cases we support together. In our latest installment we return to a popular topic among enterprises, shared devices. Previously, we discussed how Workspace ONE Launcher enables IT to manage shared and multi-user Android devices to deliver elegant, customized end-user experiences. Not to worry, Workspace ONE Launcher is not going anywhere. However, we are excited to introduce a new option for handling shared Android devices with Workspace ONE, native check-in check-out. 
What is native check-in check-out?
Native check-in check-out enables simple and secure device sharing among multiple users within an organization. As the name implies, native check-in check-out enables a user to check-in on a shared Android device to access their appropriate apps and data (including Workspace ONE Intelligent Hub features such as People and Hub Notifications), while maintaining the native device look and feel. Access is maintained until check-out, at which time the user and all associated data are cleared and the device is ready for the next user. 
This is a fantastic option for shift workers that require personalized access to applications and data without dedicated devices. 
Desktop admins have taken advantage of this type of functionality for years, and now we are confident that all types of EUC pros will be excited to have similar capabilities supported natively in Android. 
In this latest video, I am joined by VMware Senior Product Manager Kevin Murray to discuss native check-in check-out capabilities and answer the following questions: 
What is native check-in check-out? 
How does it work? 
How do I set it up in the Workspace ONE UEM console? 
When would I use native check-in check-out versus Launcher?
How to get Android native check-in check-out with Workspace ONE UEM
Native check-in check-out is available in Workspace ONE Intelligent Hub (21.02) and Workspace ONE UEM Console (2102). Devices must be fully managed and on Android 9 or higher. 
Contact
---