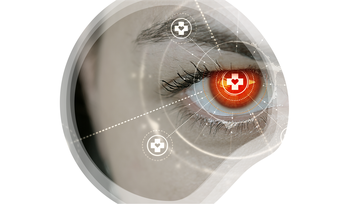 When a crisis hits, you quickly realize that your day-to-day communication methods aren't built to deliver critical communications. You need to know that your critical messages are getting through to your people, and they need to know the information they are acting on has come from a verified and trusted source.
Keep your employees safe and up-to-date | A Full-featured solution
Get all the trusted communication features of BlackBerry AtHoc, but without the strain on resources.
Get the message out
Send pre-prepared alerts to distribution lists or build new messages and lists in response to the situation. All from one easy and clear to use portal.
Reach everyone
BlackBerry AtHoc uses behavior modelling to predict how many people will receive your message. Once sent, you'll know who has or hasn't received it.
Use multiple channels
BlackBerry AtHoc allows you to send alerts via multiple communication channels, taking the guesswork and confusion out of crisis communication.
Comply with regulations
BlackBerry AtHoc is fully compliant with GDPR and all data is fully encrypted in transit and at rest.
Why BlackBerry AtHoc Managed Service?
Quick SetUp
Need something working as soon as possible?
BlackBerry AtHoc Managed Service deploys on the BlackBerry Cloud and can be up and running within 2 working days of when you subscribe to the service.
Minimal resourcing
Take the pressure off your organization. BlackBerry will set up, train, maintain and send critical communications as a part of the end-to-end managed service.
24/7 availability
The BlackBerry response team is available 24/7, 365 days a year to manage alerts and monitor your critical incidents. It's backed by the BlackBerry communications infrastructure to ensure availability and connectivity.
High Security
BlackBerry AtHoc complies with ISO22301 for business continuity management systems and SSAE-18 SOC 3 regarding secure cloud deployments. It also complies with multiple US Government certifications and is a FedRAMP authorized service. 
Templates & Plans
When you subscribe to BlackBerry AtHoc Managed Service you immediately get access to alert templates and crisis management plans that have been proven in the real world.
Contact
Source: http://bit.ly/blog_210212_Source
---