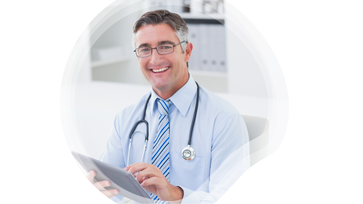 Throughout 2020, we have been inspired by the achievements of our customers, working through changing and oftentimes adverse conditions.
With the FDA's endorsement of the Pfizer/BioNTech Covid-19 vaccine, healthcare organizations are quickly disseminating vaccination action plans across healthcare systems. Logistics and protocols need to be delivered to the right teams for those delivering, administering, and documenting the vaccine. The information needs to be delivered in a timely fashion and is subject to updates and revision.
For most organizations, neither email nor clinical communication tools are fully suited for this type of cross-team notification, leading organizations to look for additional communication options to complement existing tools.
Many healthcare organizations already utilize Workspace ONE to manage mobile, rugged and BYO devices. But many may not be aware that within Workspace ONE Intelligent Hub is a powerful communications capability.
Workspace ONE Notifications
Workspace ONE Notifications is a near-real-time communications service that allows administrators to customize and deliver announcements to Intelligent Hub-enabled devices. Notifications can be configured to appear on the device home screen and within the Intelligent Hub app.
Notifications can be created for users and groups via several criteria including Active Directory (AD) groups or Workspace ONE 'smart groups' defined by the administrator. Employees can be alerted to new information and prompted to take action, such as being guided to the latest internal or government guidelines.
Notifications can be assigned different levels of priority and will be displayed differently to the user reflecting the importance.

This helps ensure priority information will stand out from regular communications.
Extending secure communication to personal devices
Notifications can be accessed from managed devices and personal devices once registered with Workspace ONE. Managed devices, often corporate-owned devices, can be updated by IT with OS and application patches and have mandated security settings. Registered mode however enables end users' personal devices to be registered with the organization and granted access to specific resources without being managed. This provides flexibility for users to receive certain information, such as notifications, on their personal devices while blocking them from restricted information, such a protected health information (PHI).
Getting Started with Intelligent Hub Notifications.
Workspace ONE customers may access notifications as part of the Workspace ONE Hub Services today. SaaS customers will need to ensure Workspace ONE Access and Hub Services are activated. On-prem customers will need the latest 20.10 release of Workspace ONE Access which added Hub Services capabilities for on-prem customers.
Here is how Workspace ONE SaaS customers can get started:
• Create Hub templates and enable Catalog and Notifications
• Create and deploy custom notifications
More information on registering personal devices to Workspace ONE can be found:
• TechZone blog for setting up Intelligent Hub in registered mode
The following video shows you how notifications configured and sent from Workspace ONE.
Contact
---