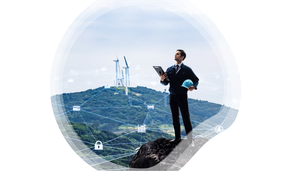 More and more organizations are enabling mobile productivity in the workplace, remote workers are becoming increasingly exposed to new cyber risks.
Lookout and Cyber Security Hub organize the first cybersecurity summit dedicated to mobile security on December 2, 2020 - the Cyber Security Digital Summit.
This Summit is a virtual event focused on protecting the modern endpoint. Global corporate enterprise has forever been redesigned to a mobile first stance. In response, the Summit unpacks key issues CISOs face when continuing the evolution to securing that mobile reality. ISEC7 will take part with an own partner booth!
Cybersecurity professionals from around the world will have the opportunity to hear from industry experts about the most recent trends to protect corporate data.
Sessions include:
Threat Hunting on the Move: Phishing, Vishing, Smishing, Oh My!
Securing Your Remote Workforce
The Modern Endpoint Security: Challenges & Opportunities
Zero Trust? Don't Forget Your Mobile Fleet
The event will be held across three time zones (SGT, GMT, and EST).
SECURE YOUR COMPLIMENTARY PLACE HERE
Join hundreds of security professionals online to learn from world-class InfoSec experts, participate in live Q&As, network and chat with your peers.
Take part in an interactive event showcasing key practices, case studies and policies on protecting data accessed from modern endpoints, outpacing adversaries and gaining true visibility over our collective new threat landscape.

Contact
---