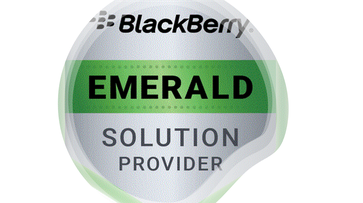 ISEC7 became Emerald Solution Provider by BlackBerry.
This highest level of commitment is rewarded with the highest level of benefits, incentives, and rebates. Emerald partners are business advisors to their customers.
But identity is just one piece, considering that once identified, you also need to ensure these users have access to the right resources and the required level of access and permissions.  
Partnership has Requirements
To maintain their status, partners must achieve required accreditations according to partner level, reach program level revenue goals, participate in required business planning/reviews and periodic BlackBerry surveys, and abide by the BlackBerry Rules of Engagement.
Contact
---