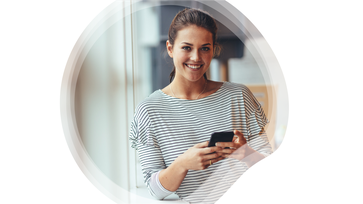 Learn how to continually improve digital employee experiences, strengthen protections and seize new opportunities for transformation with modern PC management.
How IT adapts in times of change
When global events caused companies to make a rapid pivot to remote work, IT had no choice but to act fast. No matter where they were on the path to digital transformation, IT organizations across industries were responsible for onboarding a large number of employees onto new devices, managing a bigger population of  distributed users, and keeping them all connected and secure.
For teams still using traditional PC lifecycle management methods on their Windows devices, these new demands quickly became a massive headache—making it clear that a legacy approach is no longer adequate. IT teams taking a modern, cloud-native approach for managing their Windows 10 PCs find themselves in a better position to meet changing workspace demands.
Journey to a Future Ready workspace on your Windows 10 PCs
The transition to modern management often happens in stages. This diagram provides a snapshot of three phases that are common across IT teams moving toward digital transformation. Your journey can be a gradual one, from addressing urgent needs to making progress toward longerterm goals.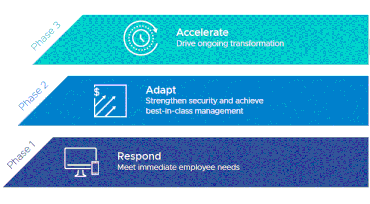 Read more and download your Blueprint for a Future ready Workforce
Contact
Source: https://blogs.vmware.com/
---