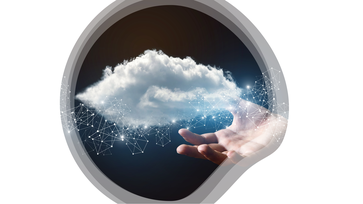 From small, family-run businesses to Fortune 500 companies, many businesses are moving from on-premises to cloud-only while others prefer to retain some services, which we call a hybrid deployment. This shift begs the question of which cloud solution to choose: Microsoft 365 or Google Workspace?
This article is not meant to provide a recommendation, but rather present features and strengths in helping your organization migrate to either of these solutions and help you assess your options depending on your business' unique needs.
In the years since Office 365 embraced the SaaS model for their traditional productivity suite, they have added additional products and solutions now known as Microsoft 365, including many cloud variants of the products usually deployed within a business' datacenter.
Alternatively, Google Workspace (formerly known as G Suite) has had a more cloud-native, browser-centric and consumer-oriented approach since its conception. It all started with Gmail, then messaging, and finally Google Docs & Spreadsheets, a collaborative online word processing and spreadsheet duo that was combined with other business services to form what is now known as Google Workspace.
Overview
Features
Productivity Apps
Collaboration Tools
Messaging
Cloud Storage
Administration
Migration
Microsoft 365
Word, Excel, and PowerPoint
Microsoft Teams
Teams
OneDrive for Business
Wider range of services & hybrid environment option = Greater administrative effort
Simple upgrade path for most customers
Google Workspace
Google Docs, Sheets, and Slides
Meet and Chat
Meet
Drive
 Web/mobile oriented = Lighter administrative workload
May require more planning if transitioning from Microsoft
Productivity Apps
Microsoft's Office Suite is at the core of the Microsoft 365 SaaS offering, both as an online service and for your desktop computers (for both PC and macOS).
Google Workspace offers a suite of similar online services from Docs to Sheets for both web browser and mobile use with dedicated apps, however, no desktop version is included. It is compatible with most Office formats but not quite the same.
Collaboration Tools
Microsoft offers Teams, which also integrates with other services like Calendar and OneDrive for Business to share/store documents, apps, and services and have a central location for all communications. For project management, Teams integrates with apps like Microsoft Flow, Azure Boards, and Planner to efficiently organize project tasks. Several users can simultaneously work and collaborate on projects in Word, Excel, PowerPoint, and more.
Google has restructured its Hangouts solution which is now split into two parts: "Meet," for audio/video calls, meeting and conferencing, and "Chat," for simple text chat messages.
Both services allow simultaneous editing of documents in the web browser, so that people can work as a team on shared projects; for files stored on OneDrive, you can collaborate using the Office desktop apps, as well.
Messaging
Microsoft services are optimized for the Outlook desktop, while Gmail is optimized for the Chrome browser as well as the Gmail mobile app. With Microsoft 365, Teams serves as the communication hub in terms of messaging and video chatting with your team members. Google Meet is the Google Workspace alternative allowing video communication.
End-users are often familiar with both (e.g. Outlook at the office and Gmail for personal/private use). If you have a pre-existing Exchange organization, Microsoft with Exchange Online would be the obvious way to go to keep offering the same level of service while avoiding service interruption for the end-users during the transition. User training is important to keep in mind here considering, for example, employees may get used to Outlook or O365 webmail, and if that completely shifts to G Suite (or vice-versa) then there is a huge learning curve for everyone using the application.
Cloud Storage
Both have very similar offers here in terms of per-user storage capacity, ranging to unlimited storage for all users depending on the company size and subscriptions.
Microsoft has OneDrive for Business, which uses the same sync engine as its consumer counterpart and integrates with Office apps on both desktop computer and mobile devices. Conversely, Google has Drive which integrates natively with Gmail (even sharing the user storage) and other Google services.
Administration
Due to the wider offer of corporate services from Microsoft, and the option to have a hybrid environment, the administrative effort will be higher here and require a dedicated team of IT professional with great expertise to administer everything. Managing cloud-based systems and services is a little different from on-premises ones, so some learning and practicing will be required, but in the end the "essence" of Microsoft products remains, so it won't be like starting from scratch.
With Google, dedicated IT personal with good skills will also be required, but there will be less services to administer as it's all web/mobile oriented, so the workload will be lighter and easier.
Migration
Most customers will be migrating from a Microsoft-based infrastructure, in which case you will be able to follow a simple upgrade path to Microsoft 365 from your current deployment. However, some customers will be going to or coming from G Suite, or perhaps have an on-premises migration. Keep your migration process in mind as companies often plan and consult for months to ensure there's a smooth transition.
Security
When it comes to security, Microsoft 365 and Google Workspace offer different features depending on which package is chosen.
Microsoft 365 Security
Business Standard
Anti-spam protection, anti-malware protection, Secure Score
Business Premium

Everything in Business Standard plus Advanced Threat Protection Plans (offering Safe Attachments/Links, anti-phishing protection, real-time detections, Threat Trackers, Threat Explorer, Automated investigation and response, and Attack Simulator)
Google Workspace
Business Standard
Security and management controls
Business Plus
Enhanced security and management controls, including Vault and advanced endpoint management
Enterprise
Advanced security, management, and compliance controls, including Vault, data loss prevention (DLP), data regions, and enterprise endpoint management
Considerations
Choosing a solution may be difficult, as both Microsoft and Google have similar offers when it comes to basic services like Mail, collaboration, and cloud storage, with one more focused on desktop users and the other on web/mobile users.
One thing to keep in mind is that Google and Microsoft are not directed at the same audiences. For large companies using Microsoft on their desktop computers and back-end systems for years, Microsoft 365 is most surely the safer and smarter way to go to transition smoothly into the cloud but keep things under control. The Office productivity suite available on the desktop will be one of the killing arguments here.
However, with smaller organizations that only demand basic services like email, cloud storage, and eventually collaboration (documents, video conferencing. etc.) Google Workspace might be just perfect. It's easy and quick to deploy and use, with less administrative effort. There is no desktop version of their productivity suite, but all services are available for browsers or mobile apps, and this just may be enough.
In making your decision you will likely want to consider user satisfaction/piloting, test cases, your corporate background/legacy, and administrative considerations. Please do not hesitate to contact support-us@isec7.com with any questions you may have. We are happy to work with you!
Contact
(C) Rémi Frédéric Keusseyan, Global Head of Training, ISEC7 Group
*Author disclaimer: As a security-conscious person I naturally gravitate towards Microsoft, so this may be evident in the comparisons. However, keep in mind that your requirements may be completely different and necessitate a separate solution.
---