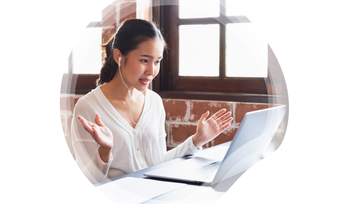 Keeping a distributed workforce connected and productive is a challenge, but with a modernized approach to extending the network, the benefits are enormous.
In this eight-point checklist, you'll learn how VMware Future Ready™ Workforce Solutions can help you optimize the extended network far beyond the office walls. By solving network challenges, you can:
Improve the employee experience
Boost network performance
Strengthen network security
Once you know the eight ways to win, you can start driving better results.
Download ebooks
DOWNLOAD EBOOK | Preparing your Remote Work Environment for the Long Haul: How to design your environment with VMware Future Ready Workforce Solutions
603221_Preparing_your_Remote_Work_Enviro
Adobe Acrobat Document
2.7 MB
DOWNLOAD EBOOK | How 8 Industries Speed Success: VMware Future Ready Workforce Solutions
602835_How_8_Industries_Speed_Success.pd
Adobe Acrobat Document
1.2 MB
Contact
Source: https://blogs.vmware.com/ // Copyright: Kelly Masters
---