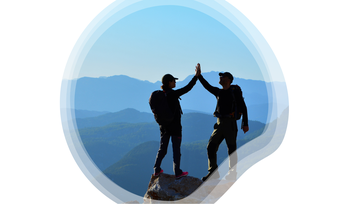 The world is moving fast and so is mobility. There is no time to rest if you want to ensure your current infrastructure is positioned towards both your present and future needs.  
Your renewal anniversary is the perfect time for your corporation to review their current deployment. Every 2-3 years, you should prioritize assessing your vendor to make sure they are still aligned with your needs and goals. Then, analyze whether your current UEM vendor can still meet your needs or if you might have to start looking at others. 
Save Money
Let's take a practical example that speaks to everyone: software licensing. Whenever it is time to renew, make sure you fully review your current environment to determine what type of devices and services are used. This is a great time to do some house cleaning, too – you might be surprised how many licenses are uselessly spent for devices that have long ceased operating. Then based on that, you can determine what license(s) is the best match for your deployment in terms of meeting your goals and your price point. 
Another example would be added-value services. Most UEM vendors now focus on cybersecurity and have introduced Mobile Threat Defense (MTD) and Zero Trust capacity to their solutions. You might want to take that into account when choosing to add endpoint protection to your infrastructure. Evaluate what your current UEM vendor can offer and compare with others, not only from a functionality perspective but also ease of integration and global cost. 
Ensure Your Vendor's Solutions Fully Meet Your Needs
Your UEM vendor might have what you need, but not necessarily at the level you need it. Some vendors are better at endpoint management while others excel at mobile defense and protection. Although all vendors may claim to offer turnkey solutions, consider and investigate how each vendor delivers on their services. 
Don't Be Afraid to Customize Your Solution
Don't be complacent with your vendor selection. Many organizations are inclined to stick with their current vendor because it's easy, but perhaps your company is best suited for an integration of solutions from multiple vendors. Sticking with a vendor because it's easy may lead to additional capital expenditure down the road when you must purchase an additional solution to address the business needs. 
Keep Your Stakeholders Aware
No matter where the request originates, whether it be from the IT team or higher management, changing to other solutions is a tremendous decision that goes far beyond the IT department and involves the whole decision-making chain. Be sure to keep your stakeholders aware of any changes.
Ask for Professional Advice
To get an objective view of the solution landscape and how your needs stack up against the potential offerings, speak to the team at ISEC7. We have a diverse understanding of the mobility and digital workspace solutions available; furthermore, based on our experiences across organizations large and small with unique security demands and stringent requirements, we can match you and your organization with the right solution.  
Contact
(C) Rémi Frédéric Keusseyan, Mobility Expert/Master Trainer  
---