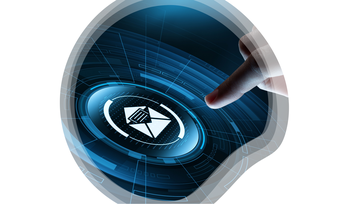 As we continue to work independently in this COVID-19 paradigm, collaboration is paramount. However, we need to ensure that we can collaborate without comprising privacy or security.  
In thinking of collaboration, take a simple example like delegated access. This is nothing new and is used in many scenarios, typically with assistants accessing their manager's mailbox to send/receive email and calendar invites on their behalf. Another example is a shared mailbox, used and monitored by a support team to receive notifications, requests, etc..
However, even with those common tools in place, collaboration can prove challenging for the people who must implement and maintain collaborative efforts in large corporate environments, both from a technological and practical standpoint.   
For example, collaboration is easy and well-proven when using desktop apps (e.g. Microsoft Office), but things get complicated when switching to the mobile world, as mobile applications behave quite differently when it comes to accessing and sharing data, managing permissions, etc. Even more complications arise when mobile app containerization or a different OS is added to the equation.  
Solution
ISEC7 Mobile Exchange Delegate (MED) is the only fully functional email and personal information management (PIM) client that allows delegated and shared access to Exchange email, calendar, contacts, tasks, notes, and public folders.  
With ISEC7 Mobile Exchange Delegate, employees can access information available to them within Exchange for collaboration. ISEC7 MED leverages the Microsoft Exchange fully functional interface to mobile devices as an out-of-the-box capability, that requires minimal configuration changes to the existing Exchange installation.  
ISEC7 Mobile Exchange Delegate Top 7 Features:
Delegated Access  
The ability to access delegated account inbox, calendar, tasks, notes, and public folders without ever having to share your password. Delegated access can be customized based on access and read/write privileges.  

Email & Email Classification 
ISEC7 MED provides advanced secure mail management allowing users to securely send, receive, and enforce encrypted and signed emails (S/MIME). Additionally, users easily delegate access to email accounts, set up functional email accounts and use multiple email domains, and enable account owners to retain control of the mailbox.  
MED also supports customizable email classification, for example, "privileged," "confidential," "secret," "private," or "business-relevant" and in more complicated cases, message classifications may be hierarchical or relevant to only some people in the organization.

Certificate-Based Authentication 
MED supports Certificate-Based Authentication (CBA) by way of ModernAuth and Kerberos. With CBA, there is no additional hardware needed as certificates are stored locally on the device. 

Calendar  
Apart from creating, changing, and scheduling one-time or recurring appointments, MED allows you to delegate and share calendar access. Additionally, the MED Smart Scheduler gives you crucial contextual information such as meeting overlaps and back-to-back meetings. 

Contacts 
MED gives you the ability to send messages to contacts from your own address book or the MED address book. Share access to contacts with the ability to edit and delete, in addition to seeing all activities associated with a contact. 

Tasks & Notes 
Create new tasks and notes and delegate access to create new tasks for others as well as view, edit, and delete existing tasks and notes.  

Supported Environments & Supported Container Solutions 
MED supported environments include Microsoft Exchange Server on-premise, Microsoft Exchange Online (Office 365), and iOS and Android mobile devices.  

Supported container solutions for MED include Microsoft Intune, BlackBerry Dynamics, MobileIron AppConnect, VMWare Workspace ONE, and Citrix Mobile Endpoint Management. 
ISEC7 Mobile Exchange Delegate is available for iOS and Android. Please feel free to contact us at
sales-us@isec7.com with any questions regarding ISEC7 Mobile Exchange Delegate.  
Contact | Demo | Trial
---