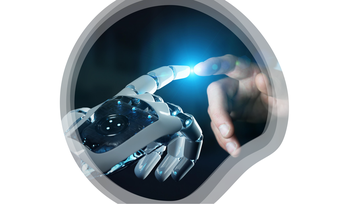 In previous episodes of VMWare´s Android series,  the array of use cases supported by Android Enterprise through its flexible management options have been discussed. Episode 6 introduced VMware Workspace ONE UEM support for the company-owned personally-enabled, or COPE, use case. COPE is unique because it exists in the middle ground between company-owned and bring your own device (BYOD) use cases. The device itself is company-owned, but it employs a work profile to separate work and personal uses, similar to a BYOD situation.
Boosting User Privacy on Company-Owned Devices
The upcoming release of Android 11 will bring changes that impact how COPE use cases are supported. Google is making a number of changes with the primary goal of strengthening end user privacy on company-owned devices. In this episode, we discuss everything we know about COPE on Android 11 including:


• What changes can you expect with Android 11?
• Why are these changes being made?
• Who does this impact?
• How do you prepare for Android 11?
• When will the changes happen?
Additional Resources on Android 11 Changes
For a current list of expected changes to COPE in Android 11 and information on how to participate in the VMware Digital Workspace Beta Program™, check out the Knowledge Base Article: Getting Ready for Android 11.
For more information, please contact us:
Contact
Scource: https://blogs.vmware.com/ // Kenny Takahashi
---