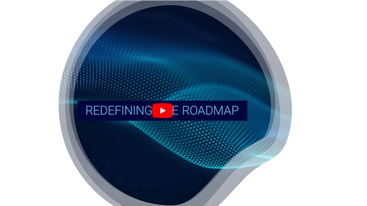 You're about to be overwhelmed. In the last 12 months alone, over 100 million new pieces of malware were released, costing businesses over $1.5 trillion dollars.
Billions of mobile and IoT endpoints were added to corporate networks, dramatically increasing your attack surface.
Spending on endpoint security software is doubling every three years, yet there's still a global shortage of over 4 million cybersecurity workers. On top of that, 79% of your employees admit to working around your security policies to get their job done, and the overwhelming number of security vendors, products, and alerts, is making you less secure, not more. The current security solution is simply not built to withstand the modern threat landscape. BlackBerry takes a different approach. Machine intelligence is used to compliment human intelligence, redefining the roadmap for how tomorrow's endpoints are built, secured, managed, and communicate – in new and innovative ways. Its safety and security software is embedded in over 500M endpoints.
BlackBerry developed artificially intelligent security solutions that work with human instincts, not against them. Built on the concept of Zero Trust, and powered by machine-learning, the more you use its software, the smarter it gets. Seamless endpoint management ensures full control over corporate assets.
Blackberry solutions not only deliver the highest grade of secure communications, they also enable real-time mass communications in times of crisis. These are extraordinary times, but BlackBerry has never been ordinary.
For over three decades, BlackBerry has been protecting and securing against whatever challenges come the way. As business expands to realize exciting new possibilities, BlackBerry can be trusted to ensure safety, security, and privacy – both now, and in the future.
Let´s talk about finding out how you can make the most out of your BlackBerry investment
Scource: https://www.blackberry.com

---