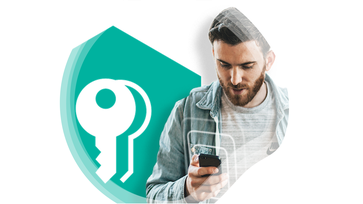 Security is a delicate combination of both technologies and processes, ultimately relying on the end-user to act in accordance with the defined standards and practices.
Authenticating your users is the first step. In the past, this was relatively easy to manage as users would connect to the company network and resources mostly using the same computer (and occasionally maybe a laptop from an external location).
However, in the modern workplace, mobile devices, whether BYOD or COPE, are prevalent. End-users now use multiple mobile devices and apps to connect to resources, and it can be challenging for them to maintain their passwords across these various platforms.
Additionally, security rules have now made the password concept, which was once simple, overly complex – with the requested use of letter/number/symbol combination passwords which are difficult to remember, and the need to change passwords every so often (for example, after a password reset or an expiration enforced by company security policies). This often leads to the compromise of using weak and easy-to-guess passwords, or even the same passwords, for all accounts, effectively putting your security at risk.
This is where we recommend implementing a Single Sign-On (SSO) solution to help users overcome that challenge without compromising security, and Hypergate Authenticator is the perfect candidate.

Hypergate Authenticator turns a user's mobile device into a fully-fledged Active Directory (AD) client, removing all dependencies on computers for such tasks like password reset or change, and allowing your organization to become truly mobile.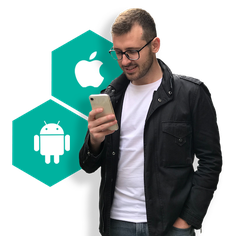 Not only will this help ensure your infrastructure's safety while making your end-users' lives easier, but it will also allow you to make sure that any access to your network is valid and, most importantly, legitimate, using Hypergate's native Zero-Trust feature SmartAccess.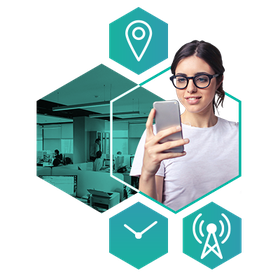 Key benefits
Easy integration: No changes needed to your existing Active Directory infrastructure
Fast deployment: Hypergate Authenticator pushed as a managed app onto their device
Seamless end-user experience: No user interaction required, everything is handled in the background
Out-of-the-box compatibility with (all) the major UEM solutions:

BlackBerry UEM®
 MobileIron
 Microsoft Intune
 VMware Workspace ONE® UEM
SOTI MobileControl®


Zero-Trust enabled: Ensure only legitimate access to your network is authorized

Trigger pre-programmed actions (ex: prompt for additional fingerprint or Face ID)
Based on context data (geo-fencing, network used, resource accessed, etc.)

 Compatibility with standard apps like Google Chrome, Microsoft Edge, etc.
 Cost-saving: Reduce IT operation and support costs by empowering your end-users

Do you have questions?
---
(C) Rémi Frédéric Keusseyan, Mobility Expert/Master Trainer; Niklaus Knecht, Business Developer