Enterprise mobility roadmaps are designed to meet the goals and yield positive end results for the organization –increase customer satisfaction and insights, increase cost and time savings to your mobility program. To truly accelerate your progress, ISEC7 recommends seven mission critical moves for an excellent mobility experience in 2020. In this blog, we will drill into the topic of surveying the end users to identify their level of satisfaction, adoption and desires of their mobile experience.
Why is this critical?  Because a successful mobility programs is based end users' adoption and experiences. In turn, positive operational outcomes will follow.  Below are simple, actionable steps you can take to better understand the hurdles affecting your mobility program.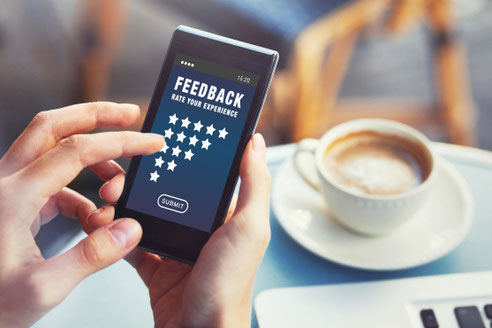 Begin by asking these related questions directed to your department heads.  Then, develop a list of survey questions focused on experiences, challenges and future requirements.
  
Open-ended questions starting with "Describe…" or "Why…" will produce qualitative feedback. Close-ended questions help if you are looking for quantitative feedback and straight-forward data that may be more suitable for benchmarking. A mix of both types of questions will balance survey results with data suitable for benchmarking (close-ended questions) and narrative feedback for deeper perspectives (open-ended questions). 

Here is a list of example survey questions to get you started: 
What is your level of satisfaction specific to accessing and using email via your mobile device, from 1 to 5
(1 being very satisfied)?

What hurdles are keeping from using your mobile devices more?

What types of devices 

do you prefer to 

use

 in the workplace?

Do you use a personal device, corporate device or both?

What mobile applications do you use most to do your job?

Do you ever have issues accessing 

email

, data

 

or digital resources 

via your mobile devices?

Describe your greatest challenge regarding your mobile experience.

Are there tasks you would like to do via mobile device that are currently unavailable?

What applications do you feel you are missing to do your job?

 
Foster a community where people can voice their opinions, ask questions, and engage on the topics surround their mobility experience and digital transformation.  Your end users and stakeholders will help drive adoption and build momentum as your workspace evolves. Show them their involvement is valuable by incorporating newly identified requirements and priorities into developments and your enterprise mobility roadmap. 
Happy stakeholders?  Thriving operations and overall mobility experience. 
Your digital transformation success will hinge upon these recommended mission critical moves for 2020 and beyond. ISEC7 provides full life cycle mobility solutions and services for areas where you may need assistance, including: strategic advice, assessments, support and training. 
Authored by Amy K. Mininger and ISEC7's Strategic Mobile Advisors