The enterprise mobility sector is evolving at lightning speed due to digital transformation, and the lexicon continues to grow.  Rather than try to address the magnitude of change that we will see in this sector in the following paragraphs, we decided to provide seven mission critical moves with actionable steps you can take in
2020 for an excellent mobility experience. Get moving, though. The demands and requirements of your workplace are evolving.
The global workforce conducts business everywhere, and sensitive information follows them with increasing areas of vulnerabilities. Gartner predicts through 2023, 30% of IT organizations will extend the BYO policies to ancillary connected devices to better consume corporate data.  Gartner continues referring to wearables that can help people manage their work life and home life in greater harmony.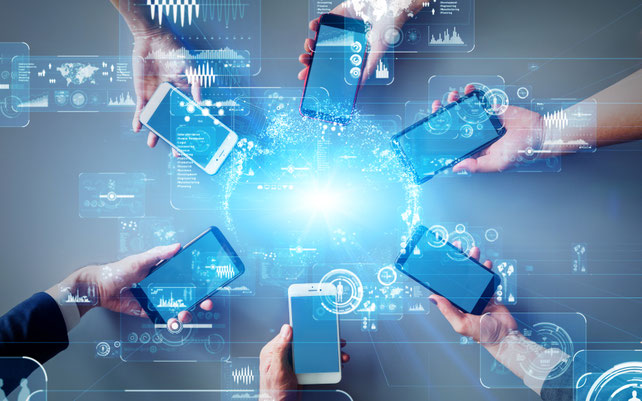 Mobility solutions can produce powerful insights for operations, helping to increase customer satisfaction, enhance mobile experiences and overall performance. ISEC7 recommends the following moves for a mobile-happy new year:
Survey stakeholders to identify their level of satisfaction and desires for their mobile experience. This doesn't have to be complicated. Ask them if they are able to access the information, they need to do their job while in the field.  Identify what apps they are using and listen to their pain points and ideas. Consolidate the feedback and provide highlights back to them.
Assess what data you are able to collect, monitor and analyze specific to the mobile device usage. How is data managed and what processes do you have in place to analyze it?  Monitoring and analysis of your data can uncover many things that could cut costs, enhance performance, save time and increase adoption.
Take an honest look at your ability to monitor security risks. If you don't have a mobile threat protection solution in place, it is time to get one. Mobile endpoints are high risk vulnerabilities. However, user behavior is the driver behind those risks. Your regulatory compliance policies can assist with putting measures in place to reduce risks.
Define internal ownership of mobile operations, management and performance. Ownership of enterprise mobility and security is a hot potato – no one really wants to own it. Yet, every department has their part to play. Some organizations place the responsibility in the IT department. Others in the risk and compliance department or security. Identifying ownership accountability and a center of excellence can help to clarify roles and elevate mobility as a priority.
Set goals for year-end results for mobile operations and digital transformation. Save money, operational costs and time. Identify the KPIs to evaluate processes and performance. Reduce the number of trouble tickets, response times and downtime. Identify ways to deliver upon the requests you received from stakeholder feedback.
Assess your mobility vendor performance in relation to your goals. Are you pleased with your vendor selection and the product they are delivering? Have a conversation with your vendors and ask them how they will address new risks and requirements. Document a roadmap together for accountability and maintain an open dialog with quarterly touch points.
Benchmark performance throughout the year report on progress. Share reports beyond your own department to promote transparency while building support for your future efforts and requests for budget. A formal mobility assessment or mobile health check can help you structure your approach and determine priorities.
Your digital transformation success will hinge upon these recommended mission critical moves for 2020 and beyond. ISEC7 provides full life cycle mobility solutions and services for areas where you may need assistance, including: strategic advice, assessments, support and training. 
Authored by Amy K. Mininger and ISEC7's Strategic Mobile Advisors