Integration Partner ISEC7 and BlackBerry UEM help to deliver better and more secure Patient outcomes in New Zealand

Few industries have as much to gain from innovations like the Enterprise of Things, as healthcare. Already, digital technology is transforming how practitioners treat patients, allowing institutions to provide more personalized, streamlined, and in some cases –  affordable care
Healthcare professionals are also using more types of devices and services to collaborate, and the industry is deploying millions of connected machines to advance patient outcomes.  In some cases, a surgeon doesn't even need to touch a patient to operate, instead using scalpel-wielding robots to operate on patients far away.  But imagine if such a surgery was hacked or remotely hi-jacked halfway through an operation?

This is the innate risk of hyper-connectivity. It requires ultra-security.  As data is shared across more mediums with greater frequency, the ways in which it might be compromised increase exponentially. This is especially problematic in health, which routinely deals with some of the most sensitive information in the world.
Health organizations must therefore answer a difficult question: how can sensitive patient information be protected without stifling innovation?
It's a challenge public and private sectors are grappling with all over the world. In New Zealand, the Ministry of Health and Health Research Council  is taking action, recently announcing plans to better future-proof health and disability services. This initiative will begin with a comprehensive evaluation of primary health organizations (PHO) in the country. To explain, primary healthcare is usually the first point of contact people have with a health care system.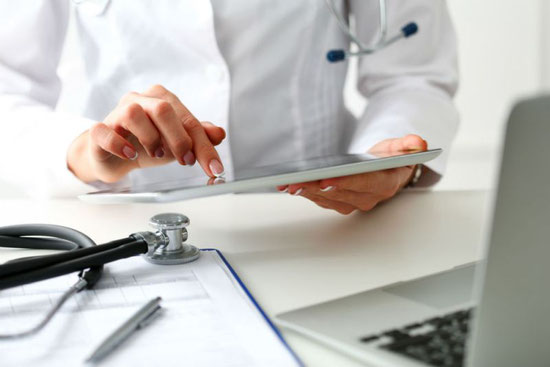 One organisation already ahead of the game in addressing the government's needs is Tū Ora Compass Health.  A leading PHO in New Zealand, it approached BlackBerry and its channel partner ISEC7 for a solution that would help secure personal health information and allow its highly mobile staff to work securely from anywhere.

Founded in 1995, Tū Ora Compass Health has 60 general practice teams and a range of other providers in its jurisdiction. It also directly employs more than 120 staff who provide care to approximately 313,000 people in the Wellington, Porirua, Kapiti and Wairarapa regions. This wide network includes nurses, clinicians and support staff.


"Ensuring the wellbeing of our people is at the core of Compass Health," explains Alistair Vickers, Tū Ora Compass Health's CIO. "Our company works closely with various government departments and is bound by many laws to protect all data sets held, managed, distributed, and reported on."

Tū Ora Compass Health needed a flexible solution that would allow its health professionals to connect and collaborate in the field. A trusted mobile working environment that it could use to protect patient data throughout its ecosystem.  Enter BlackBerry Unified Endpoint Management (UEM).

A multi-platform endpoint management and policy control solution, Blackberry UEM provides integrated security and connectivity or a fleet of Android and iOS devices. The seamless deployment of staff devices, supported by ISEC7, was further enhanced by the Samsung KNOX Mobile Enrolment and Apple Device Enrolment Programs. Alongside BlackBerry UEM, the two programs provide a fast, streamlined way for Tū Ora Compass Health to deploy corporate-owned devices.

With BlackBerry UEM, Tū Ora Compass Health can address both its cybersecurity and regulatory requirements while protecting data integrity, providing assurance to its healthcare partners, and ultimately delivering better patient outcomes.

"By making it easier for staff to collaborate, BlackBerry UEM will allow us to further engage a wide range of health professionals and help provide the best possible treatment for our patients," notes Vickers.  "With secure devices in their hands, our staff can be more confident that information is not compromised when in the field. Plus, as the work applications aren't invasive, we can provide a mix of devices that both ensures staff privacy and secures confidential information."

Digital transformation is changing the foundation of healthcare, but that change comes with risks. At all stages of progress, data must be protected for the sake of patient privacy and well-being. After all, the benefits of better patient care are pointless if they come hand-in-hand with a risk that patient data will be compromised.
Tū Ora Compass Health understands this well, and we're excited that this leading New Zealand healthcare organisation has joined the thousands of healthcare agencies around the world that trust BlackBerry software to help protect valuable patient information and enhance patient care.

Vickers concludes, "We have full confidence in the security capabilities of BlackBerry to provide a solution that meets healthcare regulation requirements while enabling our employees to operate on the move with the freedom of secure communications from anywhere."