Enterprise mobility expert ISEC7 Group presents the capability of its products at this year's BlackBerry Security Summit in London (October 24 to 25) and New York (November 14-15). The BlackBerry Security Summit is the premier industry event for executives to gain profound insights into security of mobile infrastructures.
As one of the first movers in the area of enterprise mobility, ISEC7 is familiar with the current challenges and expectations with regards to security. ISEC7 experts provide information on the General Data Protection Regulation (GDPR), Mobile Risk Management, Mobile Threat Management and Mobile App Reputation.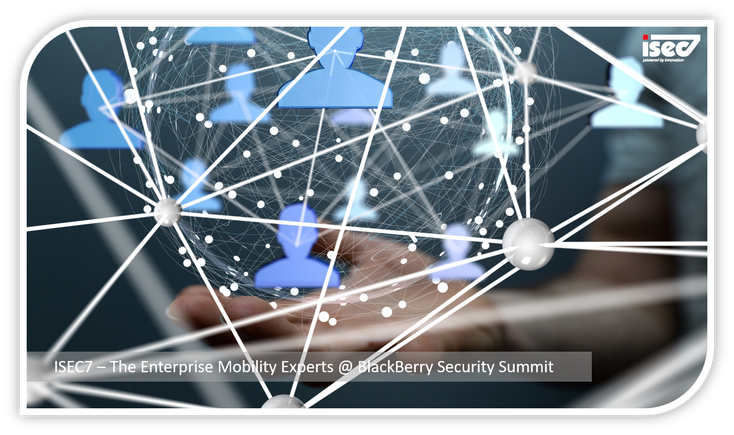 Marco Gocht, CEO ISEC7, says: "We are happy to be a part of the BlackBerry Security Summit. During the past months, we have further expanded our portfolio with view to mobile security and mobile productivity in order to even better consult our customers during their digital transformation process. Even customers from highly regulated industries rely on our expertise and our mobile solutions. We are happy to share our
insights at the summit."

More than 400 participants, including C-level executives, VPs and heads of mobility, as well as enterprise developers and partners from all over the world will join this year's BlackBerry Security Summits in London and New York. The events highlight the benefits of extending the enterprise - from driving new business models to enhancing workflow capabilities. It covers the various challenges and aspects of digital transformation, cybersecurity, cybersecurity for automobiles, through to the benefits of the BlackBerry Enterprise Mobility
Suite. Attendees can learn about: enabling secure cross-platform communication and collaboration, driving business value from mobility, security considerations for government and enterprises as well as best practices from customer use cases.